A Sound Choice Entertainment prides itself on the quality of its staff DJs. We take great care in training all of our DJ to be experts in music, coordination, and professionalism. Click on any staff member below for more information.
Anthony Wedin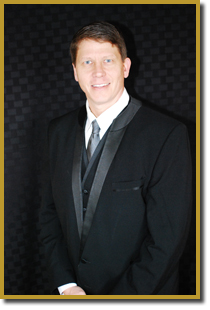 Anthony Wedin is the owner of A Sound Choice Entertainment.
He began his career in 1988 working for other companies as a wedding DJ in California. A Sound Choice Entertainment started in 1993 and grew with a foundation of professionalism and excellent customer service.
Finding a qualified DJ is an important factor in the success of your wedding day. Anthony understands that he only gets one chance to get it right. His goal is to help the client understand the vision of their special day and make it come to life. Congratulations!
Nik Vincent
Nik Vincent has been a DJ with A Sound Choice Entertainment since 2001. Nik is married, has three children, and just bought a new home in Milwaukie. He works for a local company during the week and DJs on the weekends.
Nik is very responsible and takes his DJ job very seriously. He gets great reviews from his past clients and will do whatever it takes to keep the party going. Nik knows his music and what it takes to make a successful event happen. He looks forward to helping you at your special event.
Daniel Birch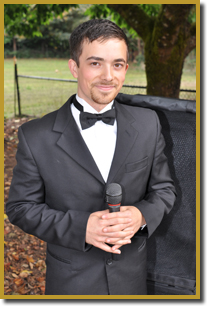 Daniel Birch has been around the music and entertainment scenes his whole life…from backyard parties & concerts, plays, church functions to being a wedding MC.
He knows that you deserve confidence, quality and professionalism while maintaining a healthy positive atmosphere…and he delivers. Daniel is in his third year with A Sound Choice and looks forward to meeting you and helping make your wedding day a success.